Seamless Asia, Singapore in review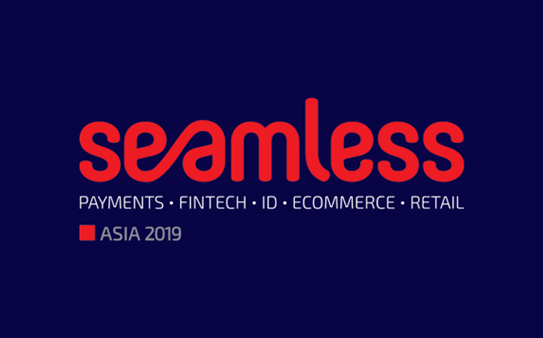 Where in the world was nanopay this week?
As a global company, we attend events around the world. This past week Usman Raja and Arnav Khurana, nanopay's Directors of Client Solutions and Sales, were in Singapore attending the Seamless Asia Conference. In this short blog, they share their insights and learnings from the event.
Q: How did this event compare to similar conferences you've attended?
Usman: The event was relatively typical for a large tech event, in that it was not focused on one area of finance, but saw fewer attendees than other large conferences I've attended. Seamless Asia managed to attract all sorts of companies from the industry, including payment processors, e-wallets, B2B payments, P2P, and digital cards, but this made it more challenging to connect with the right contacts.
Interestingly, the Asian market is quite different than the North American market. It seems as though companies are looking for an 'all-in-one' solution in Asia, and every competitor is trying to one-up each other. Being a first-mover is top of mind for incumbents, which adds additional hurdles to competing in Asia.
Q: What were your highlights from the event?
Usman: My highlight from the event was when Arnav and I were invited to join a roundtable discussion with Mastercard Vocalink on the future of payment infrastructure, and how AI is advancing the landscape. Mastercard views themselves as a technology provider, rather than a payment processor, which really defines their vision and tactical approach.
One of their focuses for AI is fraud detection. With faster payments, which is becoming prevalent in Southeast Asia, AI is necessary to keeping up with the payment speed, as manual intervention cannot. AI can look at the entire AML (anti-money laundering) process, from sending the payment to acknowledging receipt. AI and machine learning are already helping to capture fraud and money laundering at a greater extent than human intervention ever could, and it's being done much faster (and accelerating).
Q: Any surprises at the event?
Usman: While at the event, one of the organizers asked us to present nanopay's vision on the Payments stage. Arnav presented on "Frictionless payments using nanopay's centralized digital ledger technology" and it was quite a success. We gained a lot of interest from attendees from that short presentation.
Q: What generated the most buzz around nanopay and its products?
Usman: Our approach to blockchain garnered a lot of attention, as the company has chosen to use what we call CLT (Centralized Ledger Technology) instead of a distributed ledger. This approach allows our technology to use an immutable ledger with cryptographic security, while processing transactions much faster than a typical distributed application, and for a lot less. This allows our platform to be a lot more scalable than most of our competitors. Of course, a centralized ledger also means that banks and businesses get to keep control.
Q: What were your top industry learnings or insights?
Usman: The pace at which the Southeast Asian market is evolving is astonishing. Not only are companies innovating at a faster rate, but consumers are adopting new technology at an accelerating rate, and competition seems to be increasing exponentially.
The last time I was in Singapore was 2016, and there were already a handful of E-wallet solutions, but the market was moving at a much slower pace. I was told last week that there were now well over a dozen competitors in the market, and that Hong Kong had 16 E-wallets in market. This is truly a distinguishing trait from the North American market.